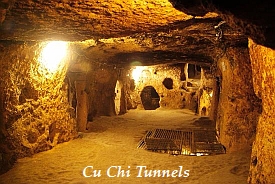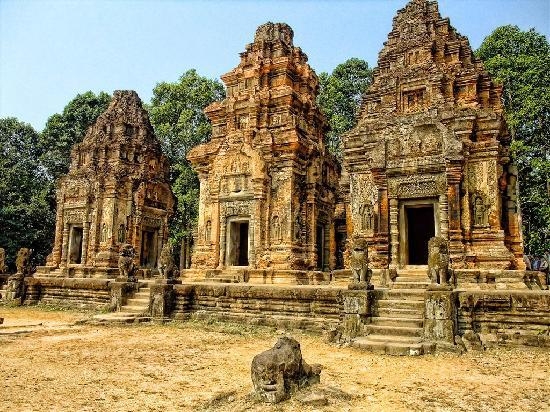 Buddhapath (Eleven Directions) is 3rd in this august global list (including Plum village and Spirit Rock) of inner journeys in outer spaces. Rating has been done by CNN. Read more...


VIETNAM: RETURN TO THE SOURCE
Journeys with Shantum Seth
Vietnam: 'Return to the Source': (11 days, beginning in Ho Chi Minh City and ending in Hanoi): January 7 to 17, 2021
It has been 32 years since we began offering pilgrimages 'In the Footsteps of the Buddha', as a response to a request from Ven. Thich Nhat Hanh. He mentioned to me on more than a couple of occasions that I should offer a pilgrimage to Vietnam. I visited Vietnam a number of times, and was enchanted by its haunting beauty. Finally, as our 30th anniversary journey, I have decided to offer a journey titled 'Return to the Source' as homage to him, and as many former pilgrims have requested a journey to Vietnam.
Vietnam and its people have always held a special connection for me, right from the days of the Vietnam/American war when the seeds of peace activism were watered in me. Also, since I met Thich Nhat Hanh in 1987 I felt I owed a great debt of gratitude to Vietnam and its culture, for maintaining and developing the Buddha Dharma from possibly the 3rd century BCE, in a way that would speak to me from the land of the Buddha in the 20th century.
As on previous journeys our time will be divided between visits to historical and cultural sites with dedicated periods for meditation. The pilgrimage is thus a "retreat on the road", which will give us the chance to form a temporary community (sangha) as well as to spend time in quiet reflection.
We shall witness an ancient and living Buddhist culture on this fascinating pilgrimage through Vietnam. We shall meet some of its skilled teachers, who are known to me and experience how Buddhism is engaged with social and educational organisations within a single party socialist republic.
The journey will begin in the capital city of Hanoi with its ancient temples and shaded boulevards, from where we will take an overnight cruise on the emerald waters between the limestone islands of Halong Bay. Next we fly to the imperial city of Hue which is situated on the Perfume river. We will visit the Tu Hieu Pagoda where Thich Nhat Hanh entered as a novice at the age of 16 and was ordained as a Dharma teacher. We will visit the coastal city of Hội An, with its beautiful beaches and its well-preserved ancient town with Vietnamese and colonial architecture, that was declared a heritage city by UNESCO. From there we will take a day trip to Mỹ Sơn, which is a cluster of abandoned Hindu temples constructed between the 4th and the 14th century CE by the kings of Champa. We shall fly to the 'high octane city of commerce and culture', Ho Chi Minh City, from where we will make excursions to the Cu Chi Tunnels, the infamous underground city for Viet Cong soldiers during the Vietnam War and the Mekong Delta where we will take a boat ride around the floating market. We shall have a closing ceremony for the Vietnam journey.
This transformative experience is also a way of celebrating my 60th birth year with family and friends, especially those who have been on previous journeys. I feel it is a time for reflection and returning to the source of what has inspired and guided a lot of my adult life; the Buddha and his teachings, through Thay. Do join us.
Warmly,
Shantum
TEACHER BIOGRAPHY
Shantum is an ordained teacher (Dharmacharya) in the Zen Buddhist lineage (of the Venerable Thich Nhat Hanh) and has been leading pilgrimages ' In the Footsteps of the Buddha' and other transformative journeys since 1988. He will offer meditations, talks and facilitate discussions along the way. He is also well connected with people in Vietnam, so shall facilitate meetings and discussions with interesting people.
He has co-authored books such as Walking with the Buddha and been a consultant for films like BBC-Discovery's Life of the Buddha and BBC-PBS's The Story of India. He is a Senior Advisor to the World Bank/Govt. of India to help promote Buddhist pilgrimage tourism in India and South Asia.
Thich Nhat Hanh officiating at the wedding of Shantum & Gitu
Shantum is actively involved in village development and cultural programmes including bringing mindfulness into Indian education, being pioneered by the non-profit Ahimsa www.ahimsatrust.org He is working on setting up a Meditation centre in the foothills of the Himalayas, where he lives.
ITINERARY JANUARY 2021*  
| | | | | |
| --- | --- | --- | --- | --- |
| No. | Date | Day | Travel | Night's Stay |
| 1 | 07-Jan-21 | Thursday | Pilgrimage begins in Ho Chi Minh City. Orientation | HCM City |
| 2 | 08-Jan-21 | Friday | Ho Chi Minh | HCM City |
| 3 | 09-Jan-21 | Saturday | Fly from HCMC to Danang. Drive to Hoi An. Walking tour of Hoi An city. Sunset at the beach | Hoi An |
| 4 | 10-Jan-21 | Sunday | Ho Chi Ming - Danang by air (about 856 kms). Visit Hoi An. Drive to Hue | Hue  |
| 5 | 11-Jan-21 | Monday | Hue | Hue |
| 6 | 12-Jan-21 | Tuesday | Hue | Hue |
| 7 | 13-Jan-21 | Wednesday | Hue | Hue |
| 8 | 14-Jan-21 | Thursday | Hue - Hanoi by air | Hanoi |
| 9 | 15-Jan-21 | Friday | Halong Bay | Cruise |
| 10 | 16-Jan-21 | Saturday | Hanoi. Visit the Caves | Hanoi |
| 11 | 17-Jan-21 | Sunday | Departure from Hanoi | |
*there could be minor changes in the itinerary

CAMBODIA: HEAVEN ON EARTH
Journeys with Shantum Seth

CAMBODIA: 'HEAVEN ON EARTH': (4 days, beginning and ending in Siem Reap): January 17 to 20, 2021

Dear friends, It has been 32 years since we began offering pilgrimages 'In the Footsteps of the Buddha', as a response to a request from Ven. Thich Nhat Hanh, affectionately known as 'Thay'. After Thay mentioned to me on more than a couple of occasions that I should offer a pilgrimage to Vietnam, we offered a group journey to Vietnam and Cambodia in January 2018 which was absolutely wonderful. There have been requests to me, from friends who have travelled with us before, to offer another Vietnam and Cambodia pilgrimage. This pilgrimage will be led by me through Vietnam from the January 7th to 17th, 2021 with a 4-day extension to Siem Reap, Cambodia from January 17th to 20th, 2021. Siem Reap, is the gateway to the ruins of Angkor, the seat of the Khmer kingdom from the 9th–15th centuries. We will visit the magnificent the Angkor complex which fuses sacred Buddhist and Hindu religious architecture, and is supposed to be an earthly representation of heaven. It was built between the 9th and 15th century CE and is an extensive UNESCO World Heritage site which includes Angkor Wat, Angkor Thom, the Bayon Temple and many other temples with countless sculptural decorations. Angkor Wat is constructed following the model of the temple mountain symbolizing Mount Meru, the home of the gods. Inside the temple, the walls are covered with stone carvings and bas-reliefs depicting Hindu mythology and the wars Suryavarman II fought during his reign. Angkor Wat is well known for the more than 2,000 Apsara dancers decorating the temple. Construction is thought to have taken around thirty years of intensive labor. Angkor Wat is figured on Cambodia's national flag as the temple symbolizes the soul of the Khmer people. We will tour the most spectacular temples at the ancient city of Angkor Thom, the last capital of the Great Khmer Empire under the reign of Jayavarman VII. This city is surrounded by an 8m high wall, drawing a perfect square. Enter the city through the ancient South Gate, an impressive stone gate carved with elephants and four giant faces. On each side of the entrance path a row of 54 gods or demons is holding the sacred Naga snake. The Bayon Temple, in the exact centre of the city is a 12th century masterpiece and is well-known for its 54 towers with enigmatic faces representing the 54 provinces of the Great Khmer Empire. The Terrace of the Elephants and the Terrace of the Leper King are also must-visits as they are both known for their intricate bas-reliefs. We will enjoy the unique and famous Temple of Ta Prohm which is known for being intertwined with overgrown jungle trees, vines and the gigantic strangle fig trees, with many parts of the temple crumbling to the ground. This makes the 'Tomb Raider Temple' one of the most picturesque and memorable of the Angkor temples. We will stop to see the "gem" of the Angkor area, the pretty temple of Banteay Srei, in the best morning light. The so-called "Citadel of the Women" was built between the 11th and 13th century and remains the best preserved in Cambodia. It displays some of the finest examples of classical Khmer art as this small temple is noted for its truly remarkable fine bas-reliefs depicting the Hindu god Shiva. Banteay Srei is unique in that it is constructed of pink sandstone which is seen nowhere else in Angkor. Continuing north to Kbal Spean, one of the earliest Hindu pilgrimage sites in Cambodia, a moderate 3 km trek up the hill through dense jungle will reward us with excellent views over the plains and the Kulen hills. At the top, be surprised about the "River of 1000 Lingas" with its amazing Hindu stone carvings of Hindu gods, animals and phallic symbols in the riverbed. Then head on to the Angkor Centre for Conservation of Biodiversity, the first nature conservation center in Cambodia. The aim of the centre is to rescue, rehabilitate, breeding and reintroduction of threatened wildlife, providing environmental education, promoting wildlife conservation and training local villagers in the sustainable use of natural resources. We can see various endangered species, reptiles and a beekeeping project. We will stop at the Landmine Museum which promotes mine awareness and education. Mr. Aki Ra, the museum founder, was a child soldier during the Khmer Rouge regime and is today working as a de-miner. The museum serves also as a rescue center for a number of landmine amputee children that Aki Ra had brought off Phnom Penh's streets or from impoverished rural communities. This transformative experience is also a way of celebrating Gitu and my 25th wedding anniversary with family and friends, especially those who have been on previous journeys. I feel it is a time for reflection and returning to the source of what has inspired and guided a lot of my adult life; the Buddha and his teachings, through Thay. Do join us.
Warmly,
Shantum

ITINERARY JANUARY 2021*
| | | | | |
| --- | --- | --- | --- | --- |
| No. | Date | Day | Travel | Night's Stay |
| 1 | 17-Jan-21 | Sunday | Arrive in Siem Reap for the Cambodia journey | Siem Reap |
| 2 | 18-Jan-21 | Monday | Siem Reap | Siem Reap |
| 3 | 19-Jan-21 | Tuesday | Siem Reap | Siem Reap |
| 4 | 20-Jan-21 | Wednesday | Departure | |
*there could be minor changes in the itinerary.
The price includes:
Talks and meditations by Shantum Seth

Accommodation in a shared twin or double rooms

All meals and bottled drinking water

Domestic/local flights

Excursions and transfers by private air-conditioned vehicles (or by boat, if mentioned)

Entrance fee for mentioned visits

English-speaking local guides
The price does not include:
Services other than mentioned

Visa to enter Vietnam and Cambodia

International Flights

Laundry, telephone calls and expenditure of a personal nature

Tips

Travel insurance
TO REGISTER
A non-refundable deposit of US$500 per person is required at the time of booking.  The remainder of the cost of the pilgrimage is due by October 15, 2020 
CANCELLATION
For cancellations received up to eight weeks before the commencement of the journey only the deposit will be forfeited.  Cancellations received less than eight weeks will be 100% of the total cost.
PILGRIMAGE REGISTRATION INFORMATION & TRAVEL FACTS
The cost for the 11-Day Vietnam: Return to the Source Pilgrimage (beginning in Ho Chi Minh City and ending in Hanoi): January 7 to January 17, 2021
Visa for Vietnam:
Most visitors to Vietnam require a visa to enter the country and all travelers must have a passport valid for 6 months after their planned exit from Vietnam.
Please visit: https://visa.mofa.gov.vn/Homepage.aspx

Passports should be valid for six months from the date of exit from Vietnam. We recommend you make a photocopy of your passport and keep it somewhere separate, or scan it and keep it in an accessible email account.
Visitors should have a visa before entering Vietnam, or a visa on arrival can be obtained with a letter of approval. We can arrange this letter of approval for you. A visa on arrival, with prior approval is granted to many nationalities for stays of 15 days or less. Some nationalities are eligible for a visa exemption. Please click here to see if you are exempted for a visa to Vietnam.
Alternately, you must apply online or at the embassy for all 30 to 90 day single or multiple entry visas.
Once you have obtained your visa, please send us the details.

ARRIVAL
Arrival is at Ho Chi Minh City and departure is from Hanoi.
Participants are responsible for making their own flight arrangements to Hanoi and departure from Ho Chi Minh City. (We are happy to assist with the flight bookings). For international flights, tickets could be booked as early as possible.  You may check with us before you confirm your flight bookings.
We will arrange a complimentary airport transfer on arrival.
DEPARTURE
We will do a complimentary airport transfer for your departure.  The Vietnam journey ends in the morning of January 17, 2021.
EXTRA NIGHTS
For those wishing an extra day or two to recover from air travel before the pilgrimage begins, or who wish to stay longer after the pilgrimage ends, we would be happy to book extra nights at Hanoi and/or Ho Chi Minh City.
 *SINGLE ROOM
Single rooms are available and there is a single room supplement.
For single travelers who do NOT want to opt for a single room, we will undertake to room them with someone suitable.
*In case we are not able to room you with anyone else, there will be a charge of 50% of the single supplement charge.
WEATHER & CLOTHING NEEDS
January is one of the most unpredictable months in Vietnam. Similar to how Europeans and North Americans crave for a white Christmas, many Northern Vietnamese would wish for a light rain on the first day of the Lunar year (which falls in February in the coming year) which can set the atmosphere and bring about luck. Those living in Ho Chi Minh City would see much sun and warm weather for most of the days in January. In Central Vietnam, the dry season started with pleasantly warm temperature. The North, on the other hand, may remain anywhere from cool to cold for another while. So expect temperatures ranging from 15 degrees Celsius (60 degrees Fahrenheit) to 34 degrees Celsuis (93 degrees Fahrenheit)  
Cotton clothes are useful at any time of the year but you will need light woolens for the hills and an umbrella or a parasol for light rain and sharp sunshine. Modest dress for women is advisable especially when visiting religious sites (legs and arms have to be covered). 
Please bring comfortable sneakers or sandals (which you can wear with socks if it gets cold). We also visit a number of temples where you will need to remove your shoes, so it is helpful to bring a pair of socks (the airline slip-ons are very convenient). It is always useful to have a hat or cap to protect you from the sun. The free baggage allowance is 20 kilos (44 lbs.) check-in baggage. Your cabin baggage limit is 5kgs (11 lbs) so we recommend that you travel light. Laundry facilities are available at all the places we stay, and laundry is usually returned within 24 hours.
Please do bring along your meditation cushion if you are able to sit or else a folding camp stool is fine.
HEALTH CONCERNS
We stay in clean, safe places, and the food in the places we stay will be clean, fresh and prepared to suit a delicate digestive system.  You will be provided bottled mineral water for drinking.
There is no medical restriction upon your entry into Vietnam or Cambodia.  If you prefer to be more careful, then please speak to your physician.  We do carry a first-aid kit with us, but if you are on any regular medication, please do bring along a supply for the duration of the journey.  We recommend you get an insect/mosquito repellent and also a stomach medicine for both diarrhea and constipation as one's stomach has its own way of adjusting to different foods.
If you have any special diet needs or medical needs, please do let us know.
ADDITIONAL TRAVEL SERVICES (e.g. shuttle buses, taxis)
We provide all the transport services during the pilgrimage, including having you met on arrival in Hanoi/Siem Reap.  There is no extra charge for meeting people at the airport. 
DISCLAIMER AND RELEASE OF LIABILITY
Shantum Seth and Seth Consultants Pvt. Ltd. (Eleven Directions / Buddhapath) while undertaking tours, transportation, hotel accommodation and other services only act on the clear understanding that they shall not be in any way responsible or liable for any accident, damage, loss, delay or inconvenience caused in connection with travel and other facilities arranged by the company, their employees or agents. All bookings are accepted and executed with utmost care, yet no responsibility is taken for any change or deviation on account of factors beyond their control.
By making a deposit for the tour, participants acknowledge that they have read and understood this document in its entirety, and have consented to all conditions herein, including the Disclaimer and Release of Liability.  For participants under age 18, their parent or legal guardian shall sign on their behalf and the same Disclaimer and Release shall apply.
REGISTRATION FORM
Each pilgrim must complete this form in full, and send (email is fine) with a non-refundable deposit of $500 per pilgrim to:
Ms Bina Aranha
Buddhapath/Eleven Directions
309-B, Sector 15A
Noida 201 301, India
Tel: +91-120-4334284
Email: info@buddhapath.com ; info@elevendirections.com